Thanks, Dennis!!
After a relatively long break from brewing (couple of less than decent efforts, small living space with zero control over temperatures, halving my alcohol intake plus a career change) I've got some time to myself and decided to plan 3 brews in a 6-8 week period. Mainly to get stocks up, but also to rekindle my enthusiasm for brewing.
First up is this: Youngs American Mocha Porter. £22.99 for a 30 pint kit: it's expensive compared to other kits, but I'm hoping that the extra pennies equate to better tasting beer!!
The only major faff was getting all the malt out of the pouch. Nigh on impossible to get every last bit out without severely scalding oneself. As soon as you squeeze the pouch it all sticks together (as you'd expect) and - well, let's just say I'd prefer a can....
This is what you get in the box:
2.4kg of malt extract and 600g Dextrose to make it up to 3kg.
It comes with 10g Yeast and about 75g of priming sugar too.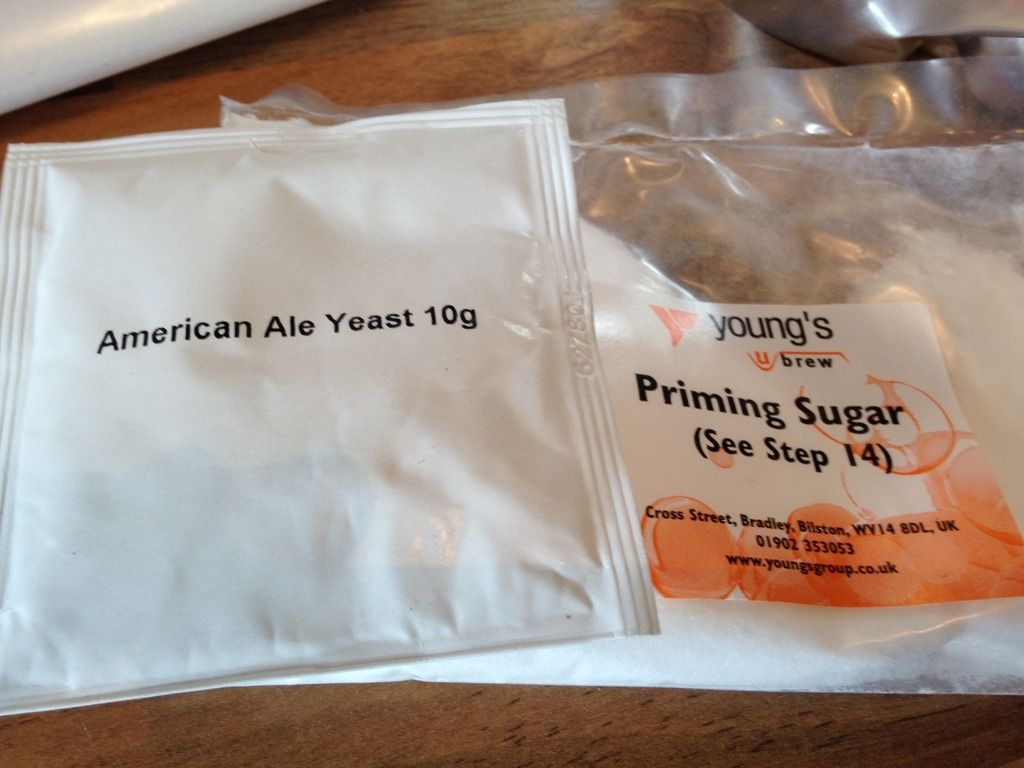 After making it up, the smell of the malt extract was absolutely amazing! Heavy coffee and chocolate, as you would expect. I'm hoping that a good portion of that aroma transfers to the finished product!
OG is 1053, brewed to 17 litres and yeast pitched at 20 degrees.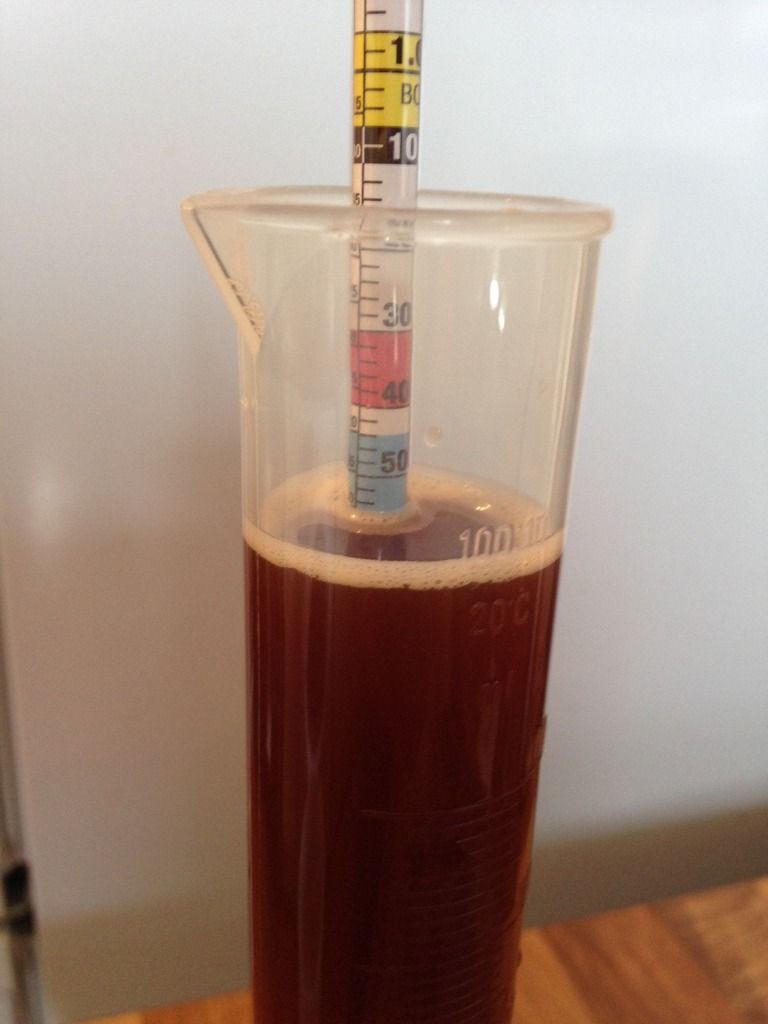 Update: 14th April 2017 -
7 days In, Krausen has dropped, so I dropped the hydrometer in and it's reading 1020. Sanitised a spoon and gave it a gentle stir as expecting it to have dropped another 5 points or so by now. Looks like I've either not mixed it up as well as I should, or fermentation is taking longer due to the temp fluctuations in my flat (I really need to look at the water bucket and aquarium heater route)
Probably more of the former - for a claimed 5.8%abv on the box, my OG seemed quite low - but definitely some kind of combination of the two.

If I can get it sub-1015 and it sticks there, then it'll be bottled.