Just thought with the recent spell of good weather I'd share something I love to have in the fridge for warm days. This is a really refreshing slightly tangy savoury drink that's great served over ice on a hot summer day. It's also 100% healthy.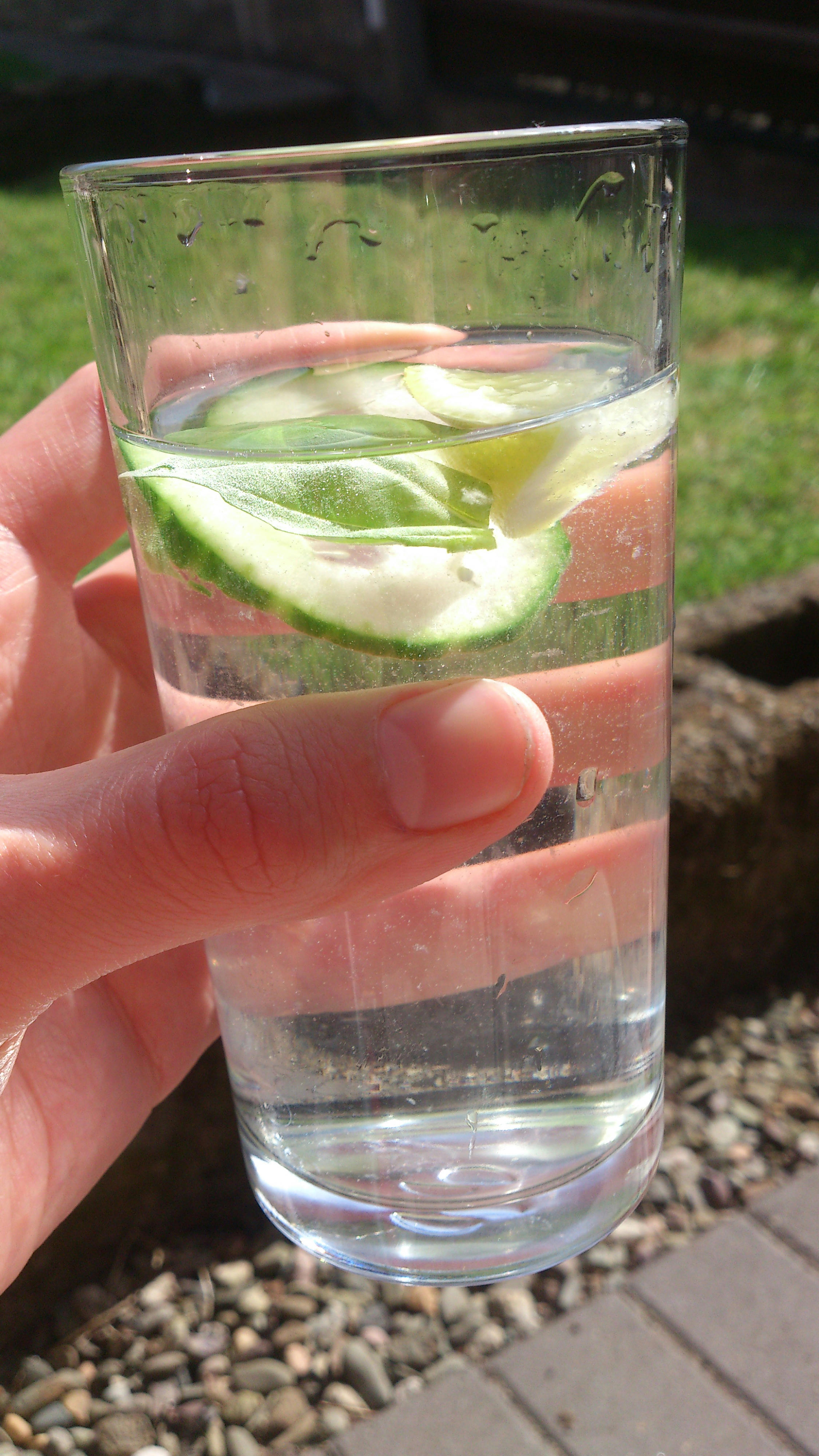 Approx 1.5L - 2L water
7 thin slices Cucumber
1/3 lemon inc rind, sliced.
4 fresh basil leaves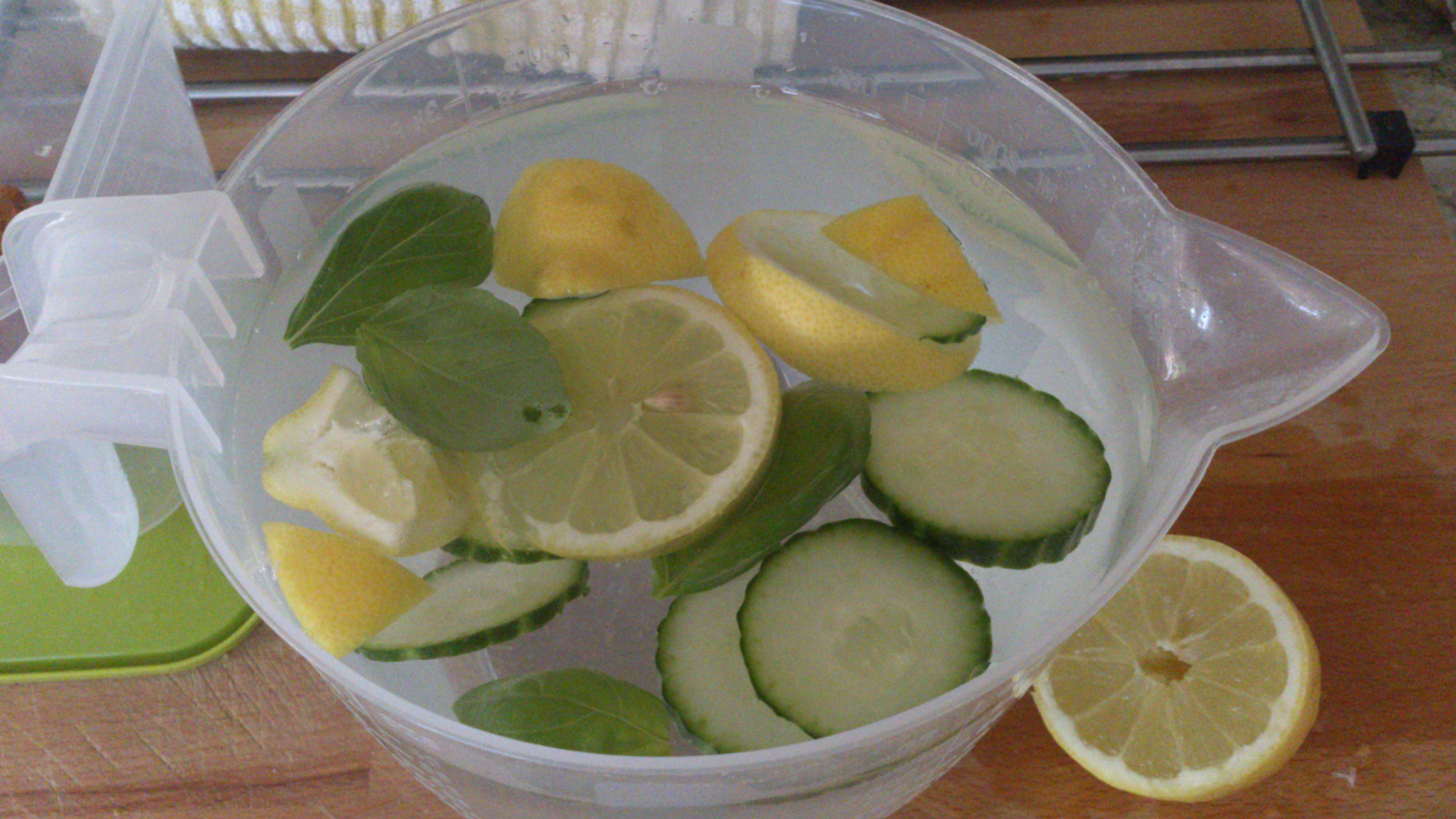 Combine in a jug/bowl and leave in the fridge overnight (a minimum of 2 hours if you need it on the day.) It's good for at least 3 days in the fridge, but take the ingredients out after 48 hours if you want to keep it longer to stop them going mushy. Bear in mind it's a fresh drink with no preservatives so it will turn quite quickly compared to commercial lemonade, juices etc.
Cheers!