*Admins**
This post originally came from The other place a year or so back, hopefully I won't be treading on toes and causing agro.
Please remove it if you think it will.
I can't remember who originally posted this recipe but I've made this GB 5 or 6 times now and I've increased the amount of fruit to 10 of each Oranges,Lemons and Limes. Apart from that my brews have remained faithful to the original. Its a fine recipe to be recommended, it is fiery so beware.
Fiery Ginger Beer 5 gallons
1kg Fresh grated ginger
5tsp Dried ground ginger
1tsp Cream of tartar
6 Oranges
6 lemons
6 limes
2.5kg Sugar
2tsp Yeast nutrient
1 sachet champagne yeast
Really quick and easy (and cheap) to do - ginger was donated so very cheap
First i grated the ginger into a large pan
[img]http://i1303.photobucket.com/albums/ag143/LeithR/photo1_zpsece9b76d.jpg/img]
Then added the sliced and squeezed lemons and limes, cream of tartar and dried ginger - topped up with boiling water and simmered for 30mins (lovely smell )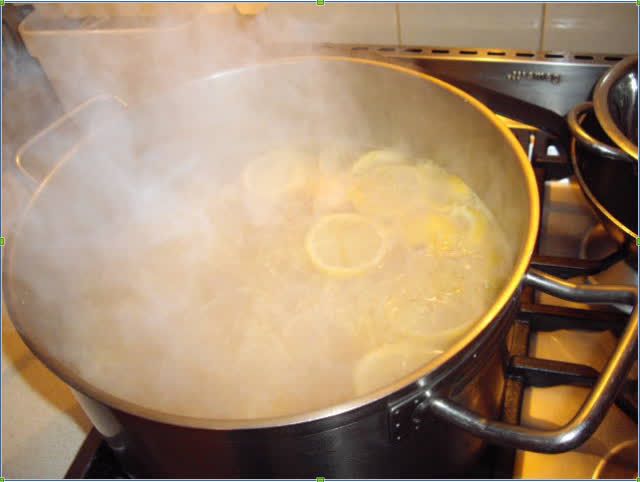 Next i dissolved all the sugar in the ginger liquor and then put everything into the FV and topped up with cold water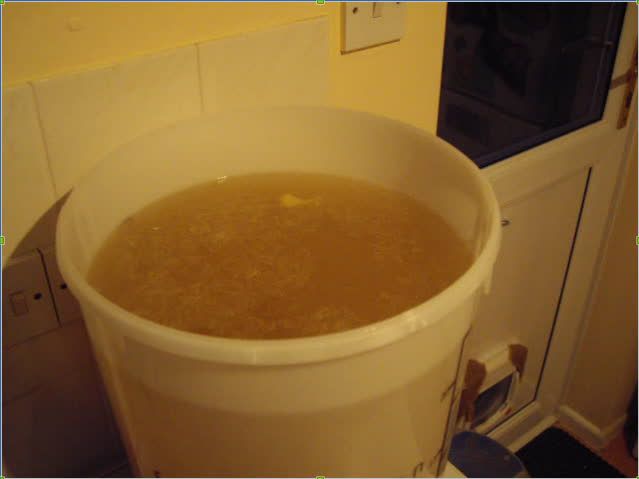 The temp adjusted OG was 1045
Dry pitched the yeast......done
Dependant on what it ferments out to it should be between 6 and 8%