Impromptu Saison brew day! I should have asked Serum for some tips before kicking off, but decided on the spur of the moment to brew this. Ive brewed one 16L batch of saison before and it was fine. The Belle Saison yeast didn't really impress me and I split the batch three ways; clean, orange and raspberry. Enjoyable, but really lacking in complexity. Going for something very different this time.
This should be a lightly sour and funky table saison to drop into my nice new Belgian bottles at around 3.5 vol co2.
Discounted vial of Farmhouse Sour (Sach + Lacto), Orval (Brett) and Fantome (who knows?) going in the primary.
Malt bill adapted from
http://www.bear-flavored.com/
Fantom(B)e(ar)
(Saison)
Original Gravity (OG): 1.041 (°P): 10.2
Final Gravity (FG): 1.004 (°P): 1.0
Alcohol (ABV): 4.83 %
Colour (SRM): 3.1 (EBC): 6.1
Bitterness (IBU): 10.2 (Average)
72.6% Pilsner
10% Spelt
7.4% Flaked Oats
5% Flaked Wheat
5% Wheat Malt
2.8 g/L Hallertau Blanc (6.6% Alpha) @ 5 Minutes (Boil)
2 g/l Hallertau Blanc (6.6% Alpha) @ 5 days (Dry Hop)
Single step Infusion at 66°C for 60 Minutes. Boil for 60 Minutes
Fermented at 25°C with:
The Yeast Bay - Farmhouse Sour
Fantome Saison - Dregs
Orval - Dregs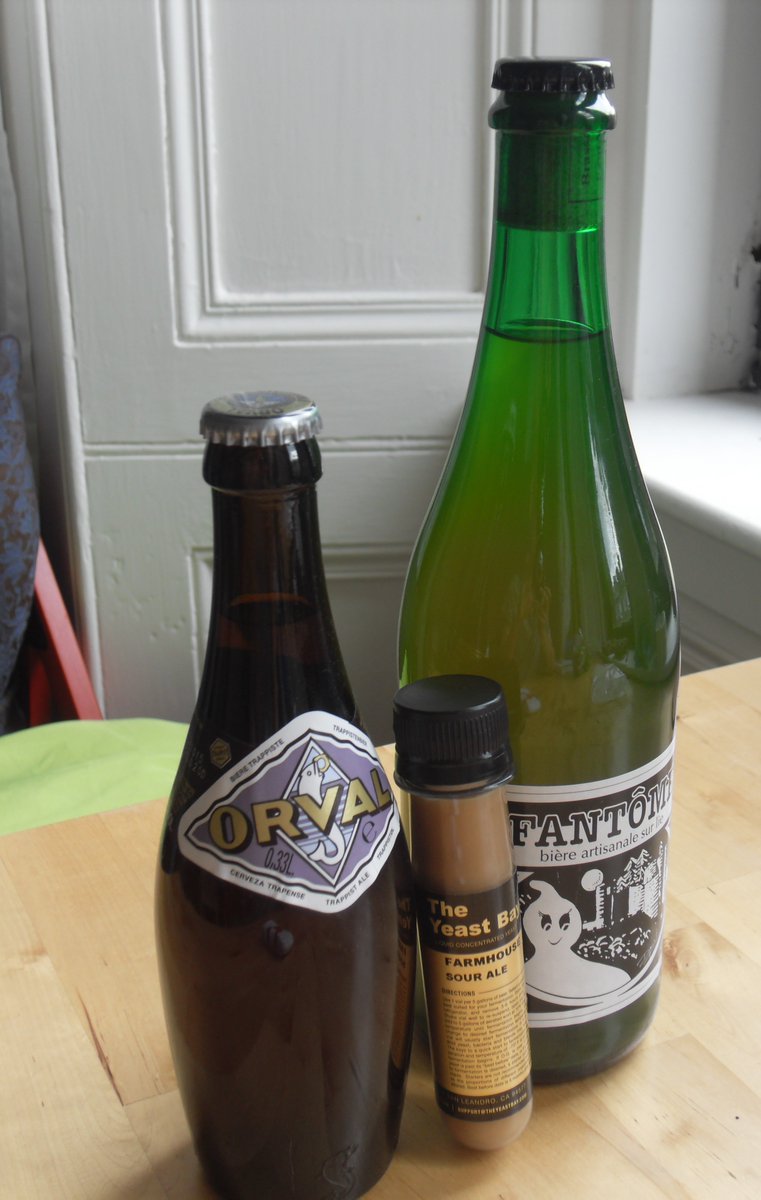 Recipe Generated with
BrewMate