How to remove a Baine Marie 2.75Kw Thermal Cut Out:
Step 1: Remove the screw that holds pin in.
Step 2: Gently pull the plastic bit away from the element, be careful not to lose the 2 small bits holding it together.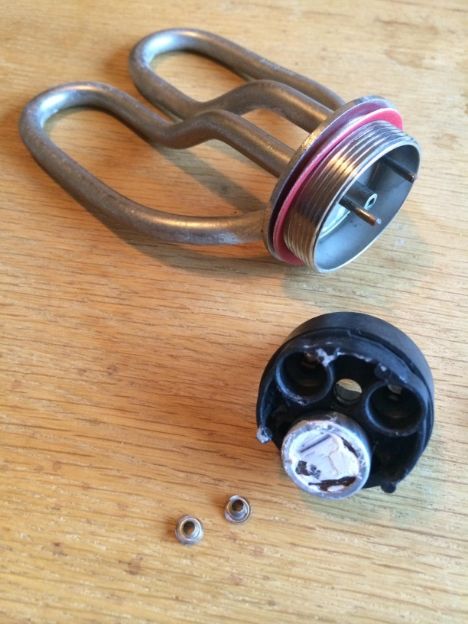 Step 3: Gently work the metal covering off to expose the cut-out pin: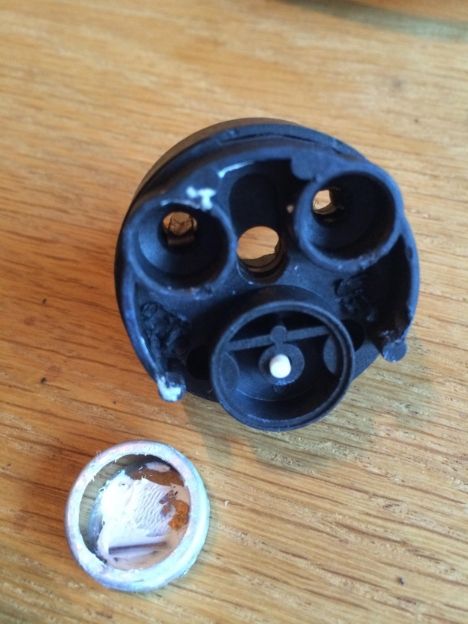 Step 4: Tip the pin out: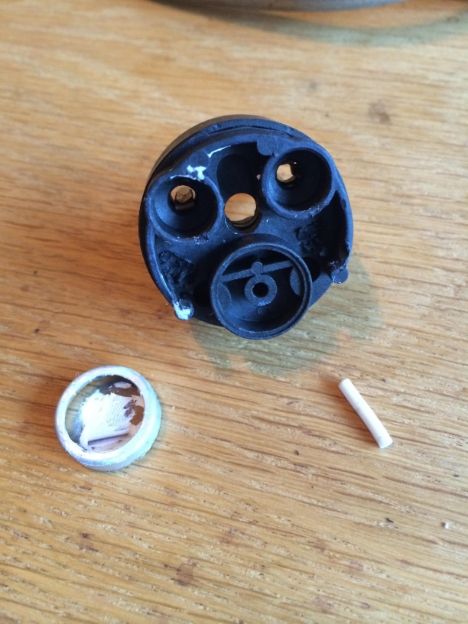 Step 5: Put it back together: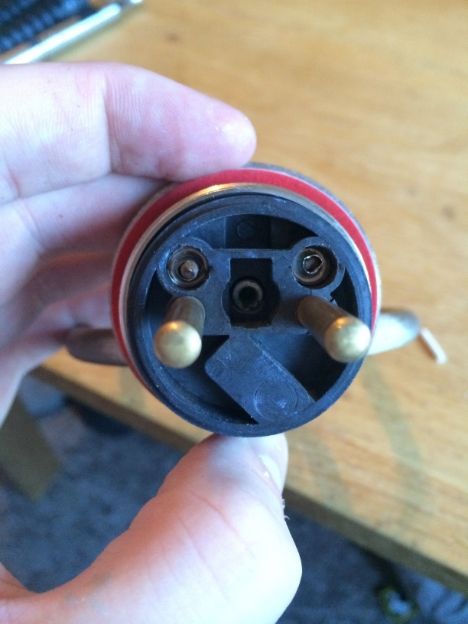 Gently work the little holder thingy's back on with a sharp knife or some such device.
Step 6: Screw the pin back on and job done!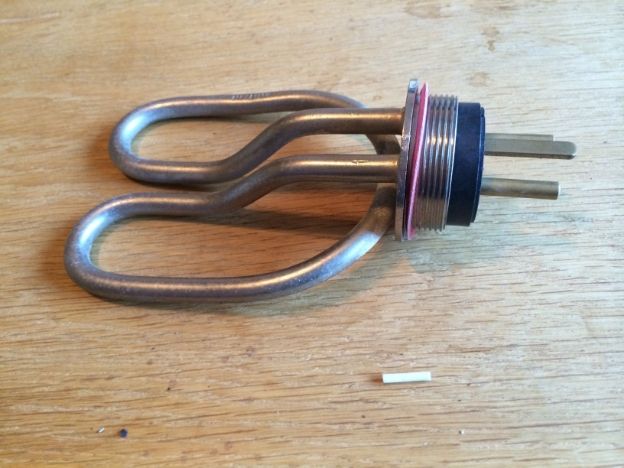 Fit to your vessel and your ready to go.
Cheers