This is a how I clean and sanitise my corny kegs using cleaning product readily available in the shops. I am sure there are many way of doing this so if you do it differently feel free to post.
So, for starters, one empty corny keg (excuse the background mess).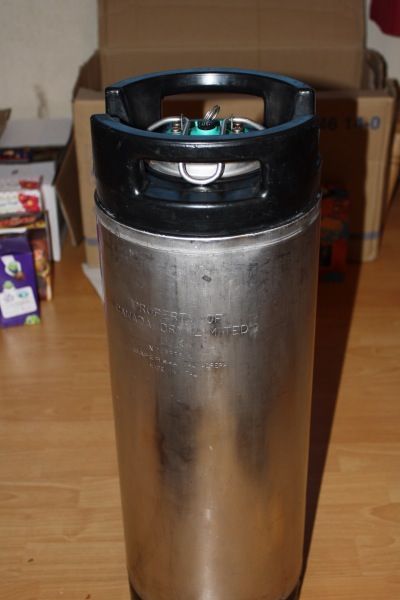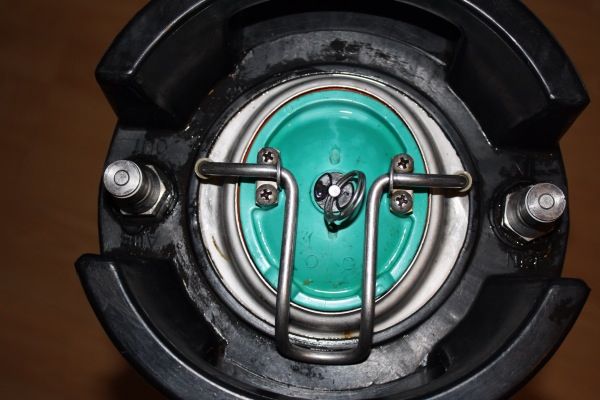 Having removed the lid this is what I am left with inside.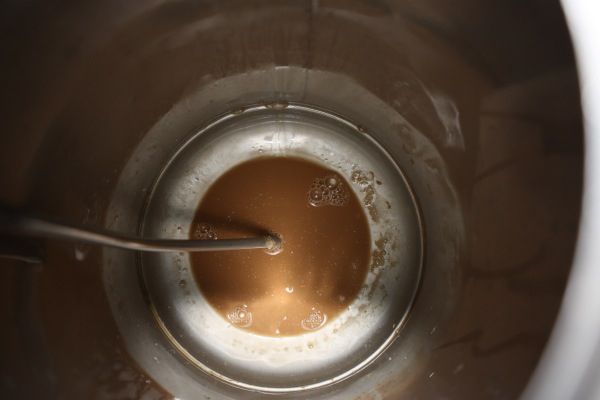 After a quick rinse with hot or cold water I find most of the crud comes out easily. The lid has however stayed on since the keg emptied therefore it has not been able to dry out. You may just about be able to see I have added three scoops of oxy clean to the corny.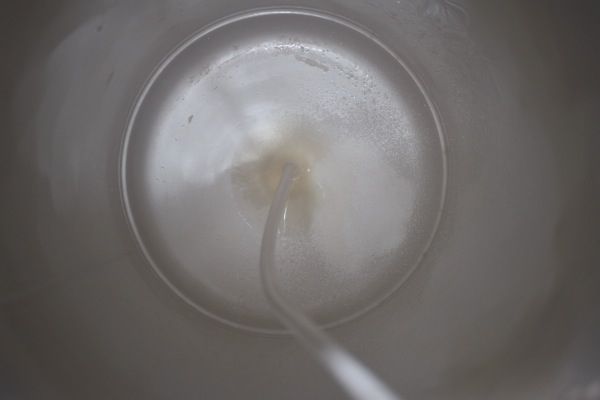 I use any non-scented oxy cleaner, this is the one I currently have: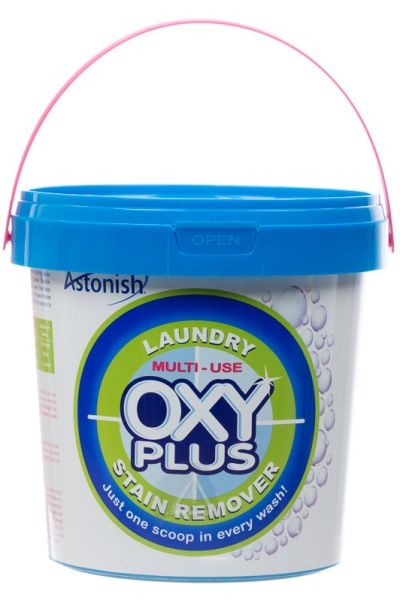 I then fill the corny keg with hot water. The oxy cleaner will foam, I stop filling when it reaches the mouth of the keg. The cleaner should then be in cotact with all of the inside of the keg.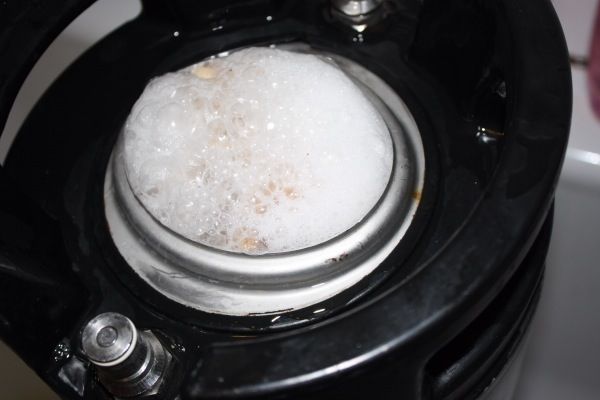 I dip the lid in the foam as I fit it.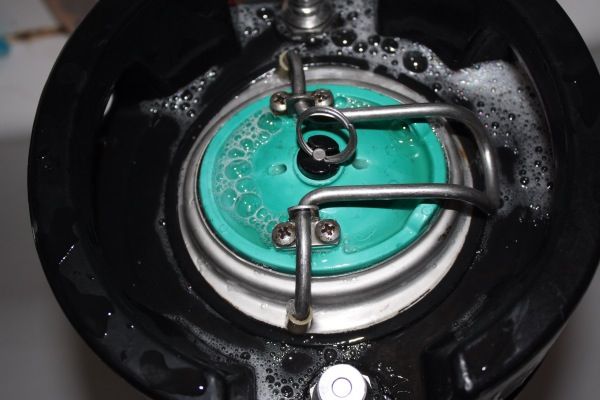 The keg then gets a good shake. The oxy cleaner will release oxygen and pressurise the keg (along with the steam from the hot water). To ensure the cleaner has reached inside both of the dip tubes i find a suitable implement close by (a screwdriver in this instance) to gently push down on the poppet of each post. Make sure you cover the post with a pot or something
(and certainly don't put you face over it)
as it will squirt hot oxy cleaner quite powerfully, I found out the hard way
. You could attach the correct disconnect here, as a safer way of doing it.
After 20 mins or so I empty the keg (this can be reused to clean a dirty fv or another keg). I then put some boiling water in it, give it a shake, depress poppets to ensure there is no cleaner left in the keg. I repeat this process with some Videne to sanitise (but use a little gas to force it up the out dip tube). I put some of this into a spray bottle to use on things like the corny lid etc.
Then my keg is ready to be filled again. If I am not filling straight away I store it with a little CO2 in it.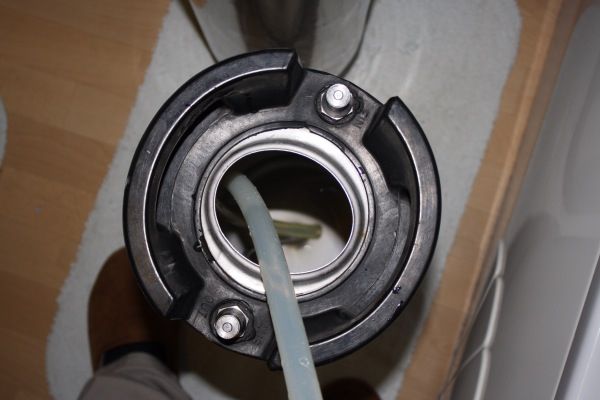 I hope this helps someone.