I won this in a raffle held by Geterbrewed a couple of weeks back so thanks to them for the opportunity to review this! I got it started tonight. It's a couple of years since I tasted any kit beer, but I don't remember being terribly impressed but I'm trying this with an open mind
This is the kit: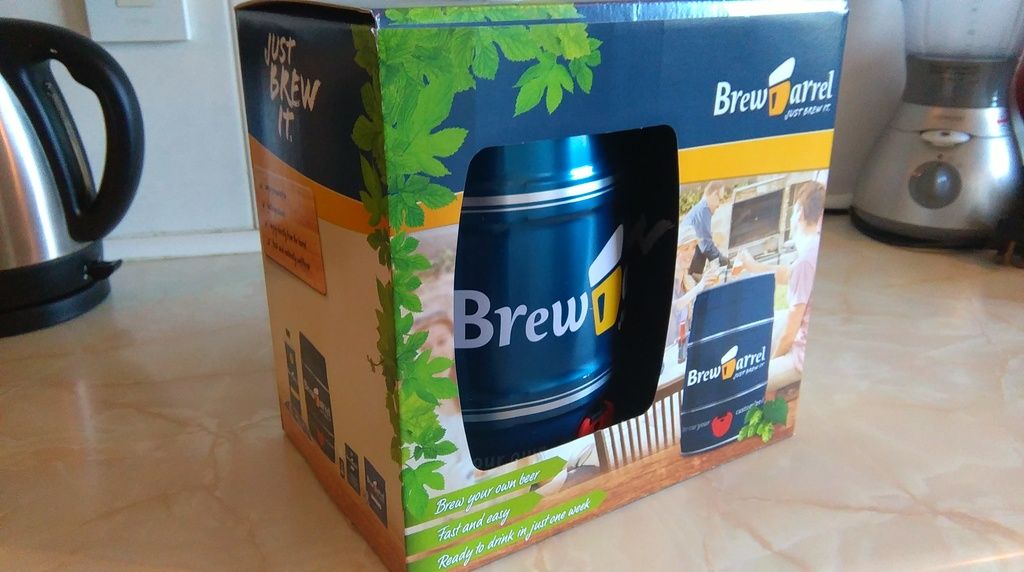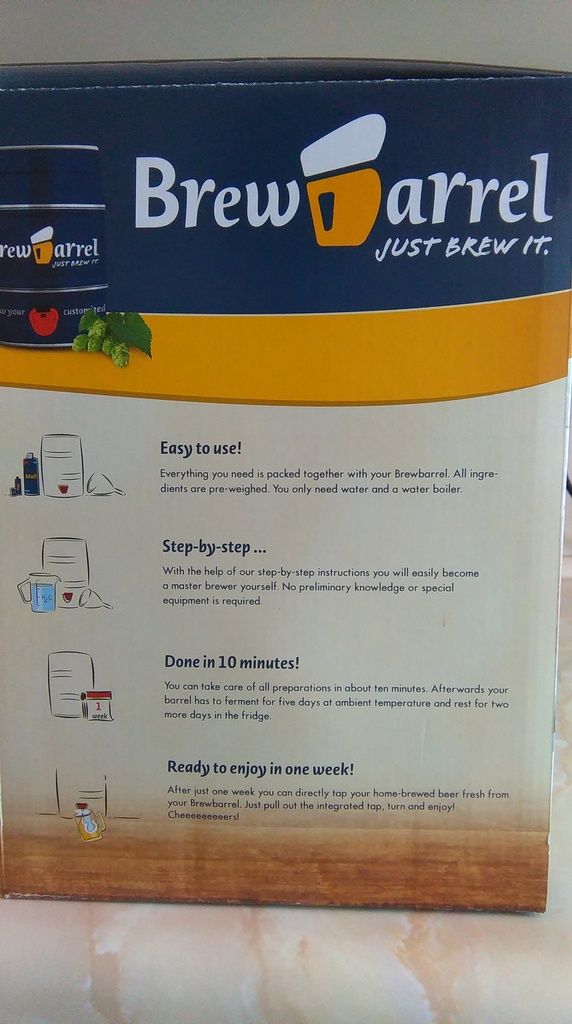 All the bits and bobs which come in the box, from left to right: The 5 litre mini keg (seems good quality, well made), PRV, 650g bottle of LME, flavouring hop extract, 4g pack of yeast (don't know what type of yeast), cascade aroma hop extract, hersbrucker aroma hop extract, beer mats and instructions.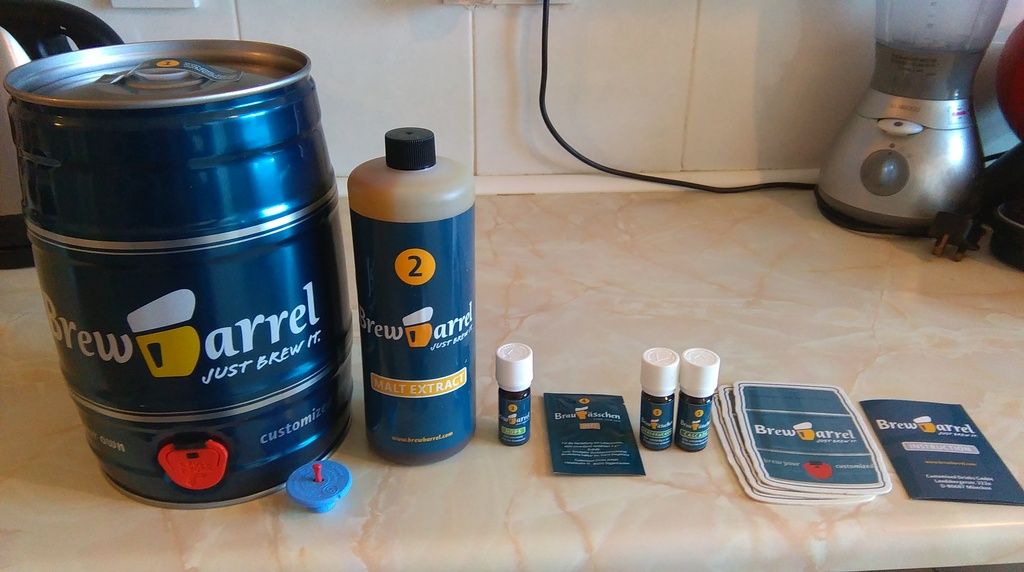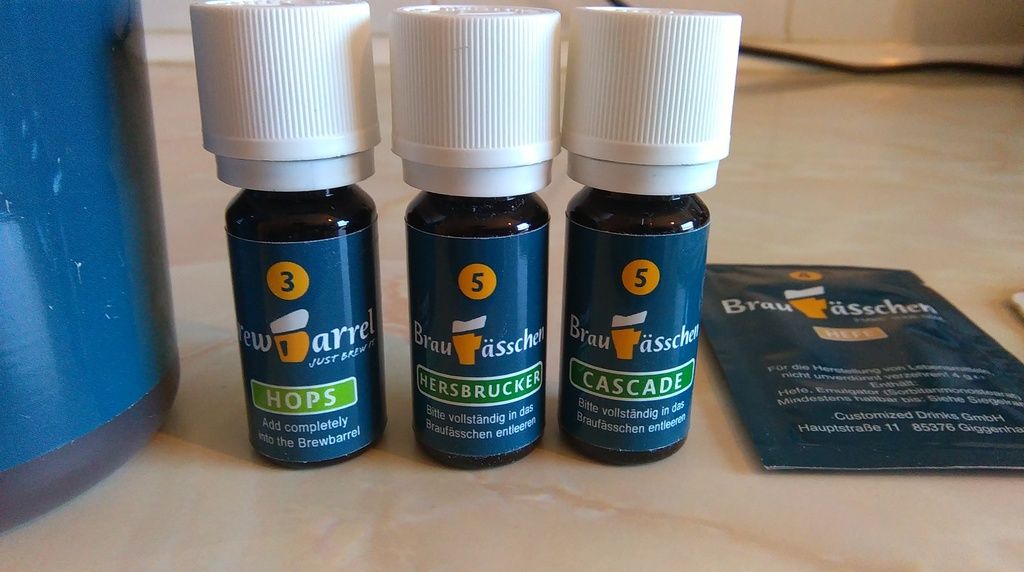 The instructions are nice and clear and it's a very quick and simple process. As an AG brewer I love all the faff of doing everything from raw ingredients, but I appreciate that not everyone has the time, space or desire, so kits can be a good compromise. And I don't think you can make beer any quicker than this. It probably took me about 10-15 mins. Simply open the keg, pour in the LME, add 1 bottle full of hot water and 5 bottles of cold. Then add the hop extracts and yeast, push in the PRV and job done.
Adding the LME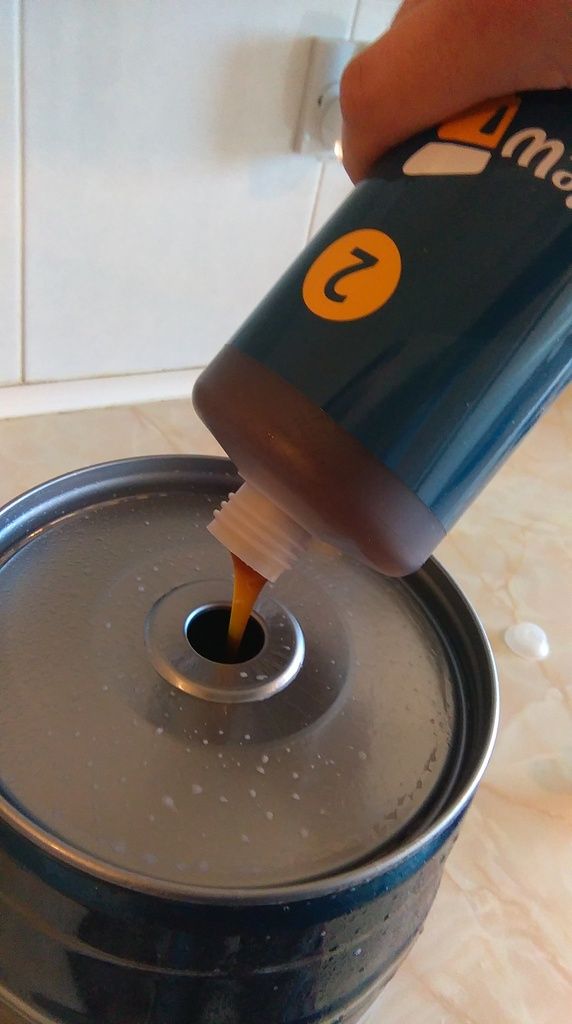 Top up with water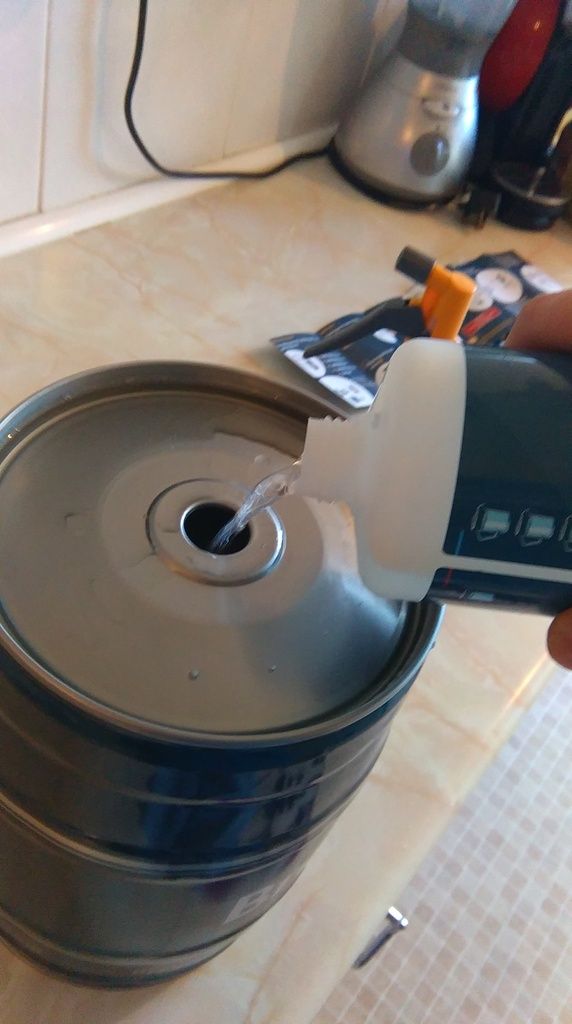 Adding the hop extract. I was a little dubious about how good extract could be compared to the real thing, but in all honesty they smell fantastic! Especially the cascade, it really smells great.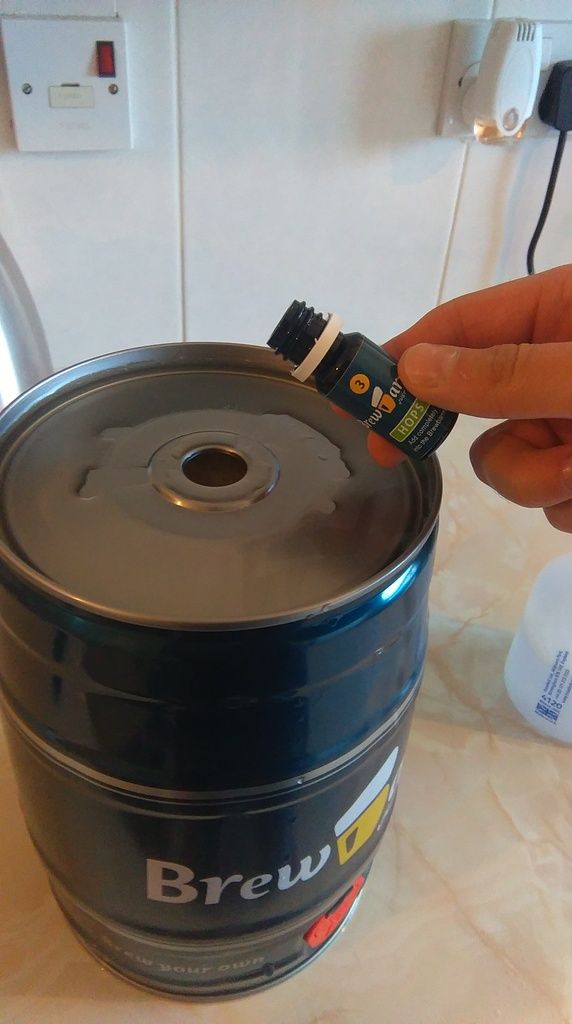 Yeast is in, then pop in the valve. According to the instructions this will regulate the internal pressure to carbonate the beer perfectly.
Now I leave it at room temperature for 5 days then refrigerate for 2 more days. Then I tap it and drink straight from the keg ;D
When ready I'll report back on how it tastes, but the preparation couldn't be easier.
It is a little pricey, £20-30 depending on the kit, so £2-3 per pint. But if the quality is excellent and you don't have the time for extract or AG then it might be ok.
Here's a link to their site for further info:
http://www.brewbarrel.co.uk
Thanks again to Geterbrewed, here's a link to their selection:
http://www.geterbrewed.com/brewbarrel-beer-kits/
TBC...