This is part of a new range from Festival and also includes a Belgian Dubbel, Belgian Pale Ale, U.S. Steam Beer and Vienna Red Lager
http://www.the-home-brew-shop.co.uk/aca ... -Kits.html
Ive done a couple of Festival kits in the past and got on well with them, they make great beer and have everything you need including hop pellets to make it more interesting.
This kit is no exception and comes with two malt pouches, 350g dextrose, some priming sugar, 10g Californian yeast and a pack of hop pellets, Pacific jade and Pacific gem.
I meant to take some pictures but the brewing process is pretty standard stuff.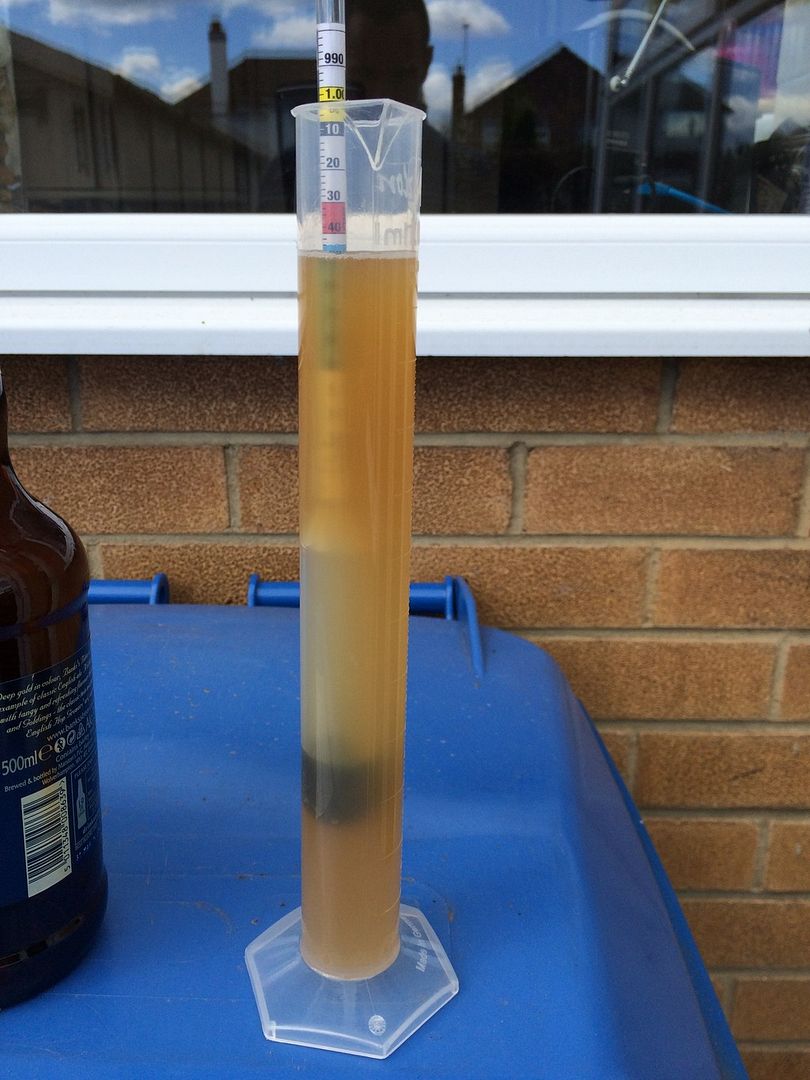 Here it is in the sample jar at 1.048, should get to 5%. The initial taste is pretty disgusting, really yeasty. I normally don't mind the first taste but this is pretty bad! Hopefully it will turn out ok and I'll keep this thread updated.