This is my first review so be gentle with me guys
I picked this kit up today as it caught my eye while I was in my LHBS. It's a limited edition so thought I'd try it while I could. I'd been impressed with the Festival range when I made the Golden Stag summer ale.
The kit contents.
Everything is included, even the priming sugar and a very handy filter bag when it's time to rack and filter the remains of the hops. There's a 200g bag of Dextrose to add a bit more to the ABV and 75g of Galena hop pellets. The box states the beer is approx 5% ABV.
This is described as a hazy light copper colour with a white head, a leafy aroma with a hint of peanut and a lovely mineral edge, refreshing and flavourful and a slightly grassy edge from the hops.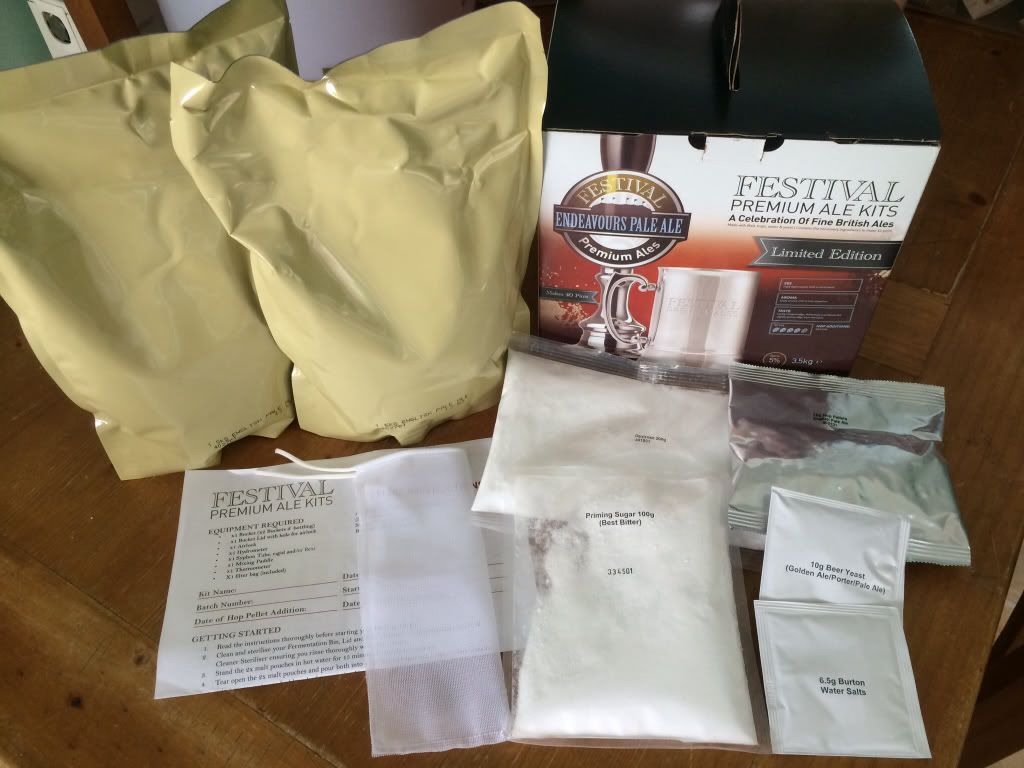 Extract pouches in hot water to soften
Adding extract to the FV
Add very hot water to get the remaining extract out of the pouch
Nice clean pouches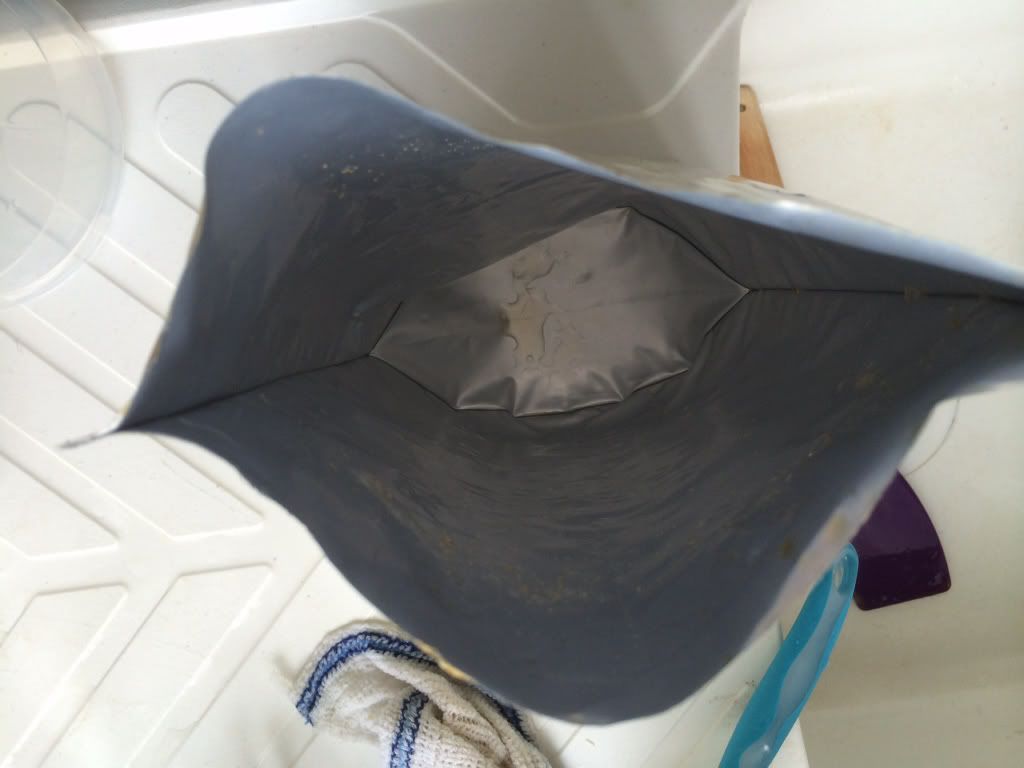 Mixing some boiling water to the extract
Then add cold water to bring the volume to 23L and reach a temp between 20 & 25*C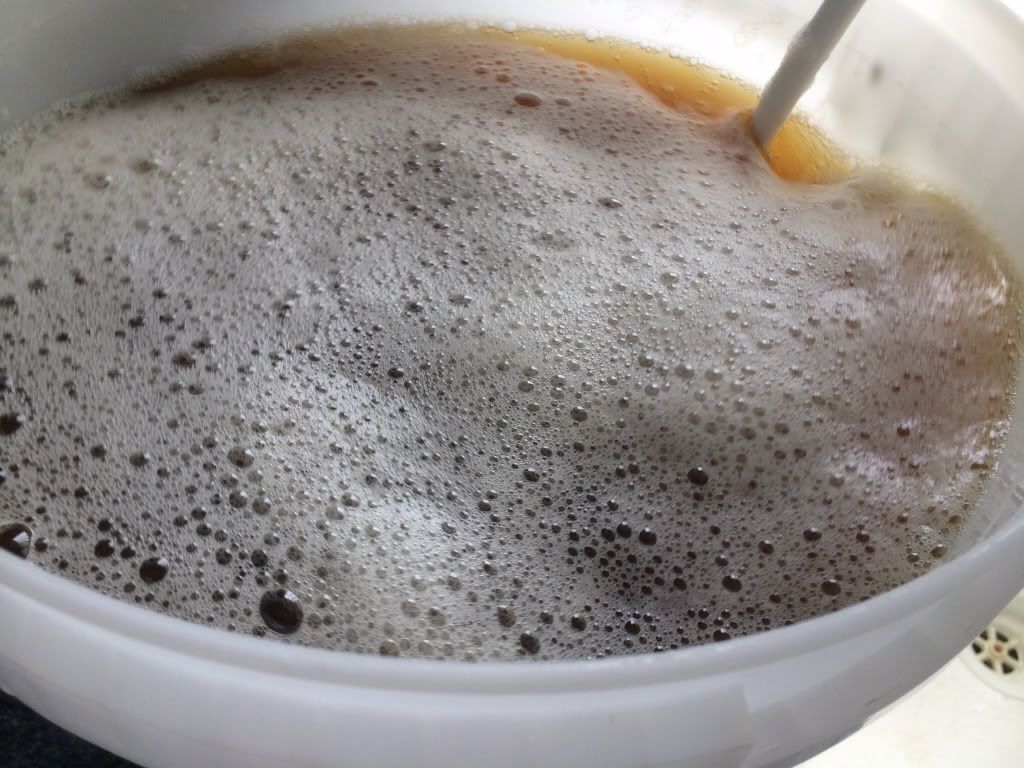 SG 1042 and a nice colour IMO
Temp at 22*C and in goes the yeast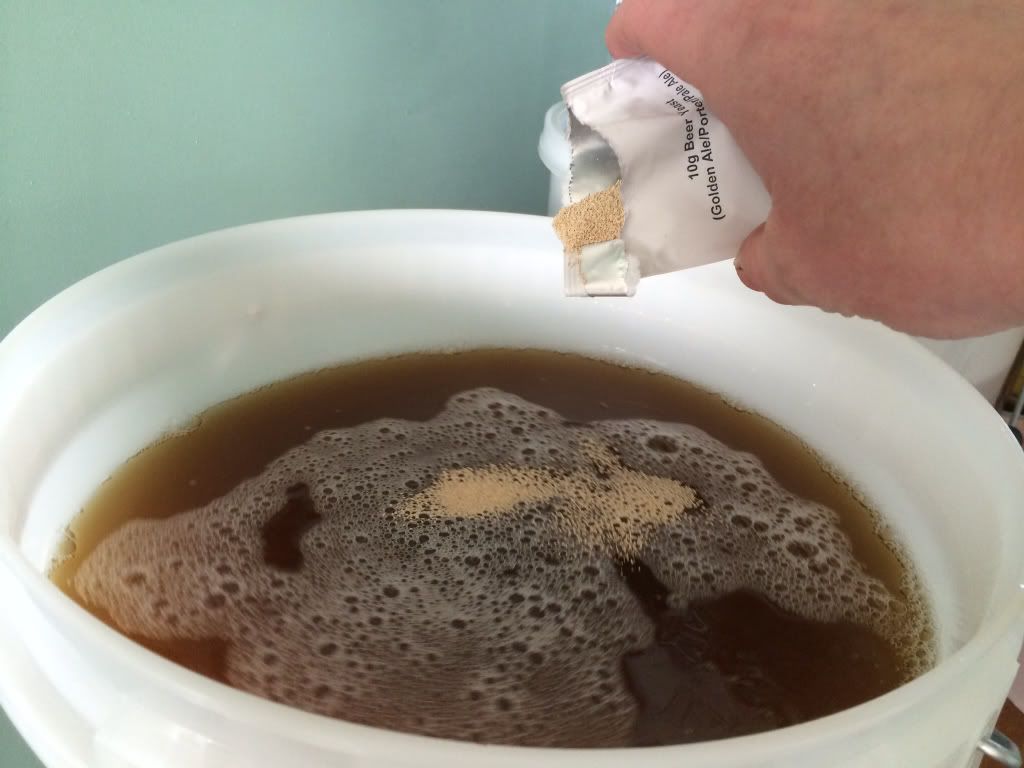 That's it for now, I'll post updates and pics as and when