Black India P*** Ale
Posted:
Fri Jun 19, 2015 23:21
This an absolute monster of a beer.
Ridiculously hoppy and bitter, but with a residual sweetness, good malt backbone - smooth roasty undertone - that allows it to develop with age. I've had some good feedback on this beer and thought I'd share. It's definitely one of the best I've brewed and carries the alcohol well. The candy syrup melds into the brew nicely.. but credit goes to Stone Brewing for that one as I took the idea from them
. Once I've moved I'm going to look at brewing a lower alcohol version (you don't notice it, but it's strong).
Will type out the recipe here, but it's easier to look up recipe on brewtoad and adjust to kit size -
https://www.brewtoad.com/recipes/black-ipa-798
Vital stats
8.4% - 70 IBU - 47 SRM
O.G - 1.079
F.G - 1.015
Fermentables
81% - Pale malt
7% - Crytal 80
7% - Belgian Candi Syrup (Dark) -
Add 10 minutes before end of boil
3% - Carafa 3 -
Steeped in water overnight
1% - Chocolate -
Steeped in water overnight
<1% - Carafa 3
Mash @ 66
Hops
15 minutes
1.2 g/l Columbus
0 Minutes
- 20 minute hopstand before cooling - all quantities are estimates and with vary with your hops AA%
Pacifica - 4.1g/l
Simcoe - 3.5 g/l
Centennial - 3.5 g/l
Citra - 2.3 g/l
Columbus - 1g/l
Dry Hop
Hops added as fermentation dies down and left for ~4 days.
Nelson Sauvin - 2.3 g/l
Simcoe - 2.3 g/l
Pacifica - 1.2 g/l
Citra - 1.2g/l
For a 23L batch this would be around 500g of hops. The Nelson in particular might be hard to come by, if I was unable to find it I'd probably replace it with Riwaka (pretty hard to come by too) and Southen Cross. Initially the aroma was dominated by vanilla and it smelled a bit like a root beer float. No idea why, but it was delicious.
Fermented with US-05
Slainte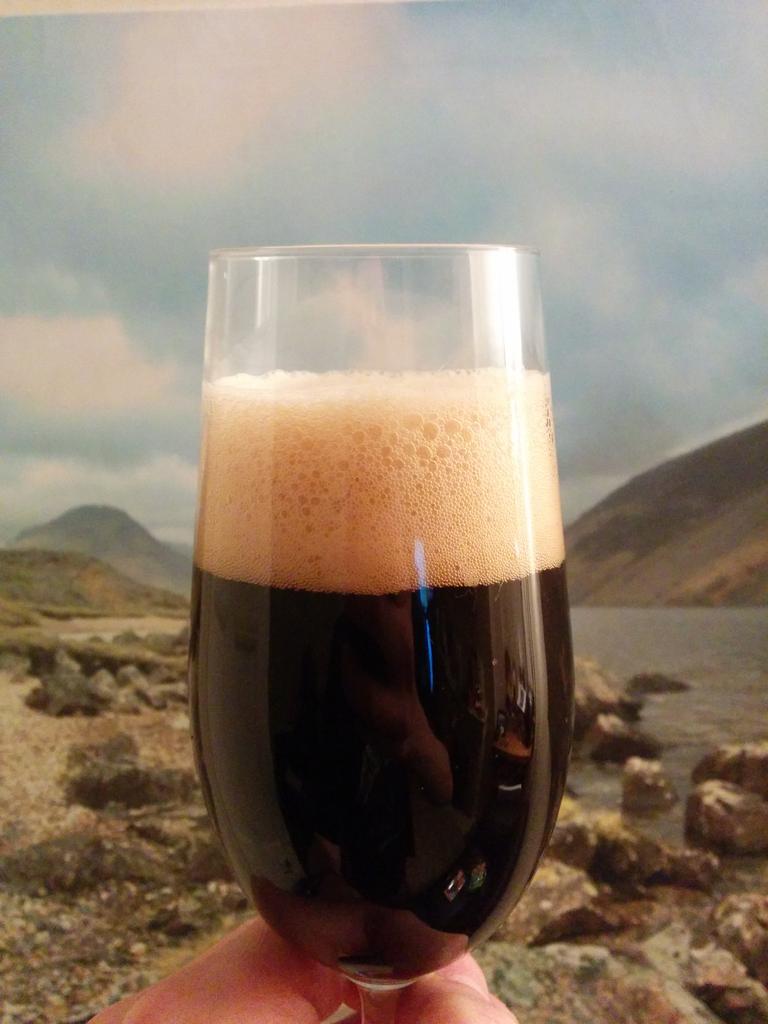 Picture stolen from @adygoodrich