I have always had problems serving bright beer from a cornie. OK you can sort of get round it by force carbonating clearish beer but unless you have the ability to filter and pasturise your beer there will always be some sediment at the bottom that gets that get sucked up the beer out tube and into your glass. Now this may not worry most people but it doesn't happen with plastic barrels and I was on the point of selling my twelve cornies and purchasing some more plastic barrels. I looked around at other peoples solutions and came up with this idea. Not new but definitely the least expensive option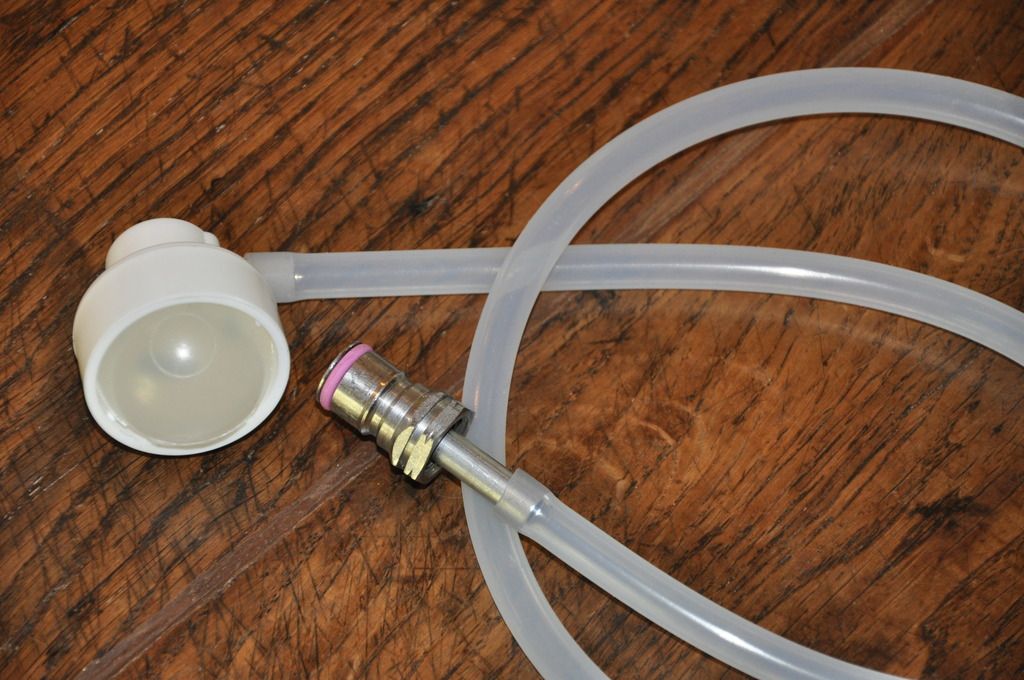 Using this system here is a photo of the first glass out of a cornie using it. Clear as crystal :beer:
and this is where I bought the bits
https://www.balliihoo.co.uk/beer-float-
... p-478.html
Coupled with a gas in tube instead of the long beer out tube by a 60 cm length of silicone courtesy of the Malt miller
https://www.themaltmiller.co.uk/product
... -6-5mm-id/
The eagle eyed among you will notice that in the photo it shows a gas in post and not a beer out post which is obviously used when assembled. I just used the wrong post to take the photo. The short gas in tubes are available on AliExpress and I would advise using these as opposed to shortening the long one which are very difficult to find and it would make your cornie unsaleable.
All in all I am over the moon with this adaption.
That is condensation on the outside of the glass.