Going to fill up some demijohns today as ive picked up some supplies!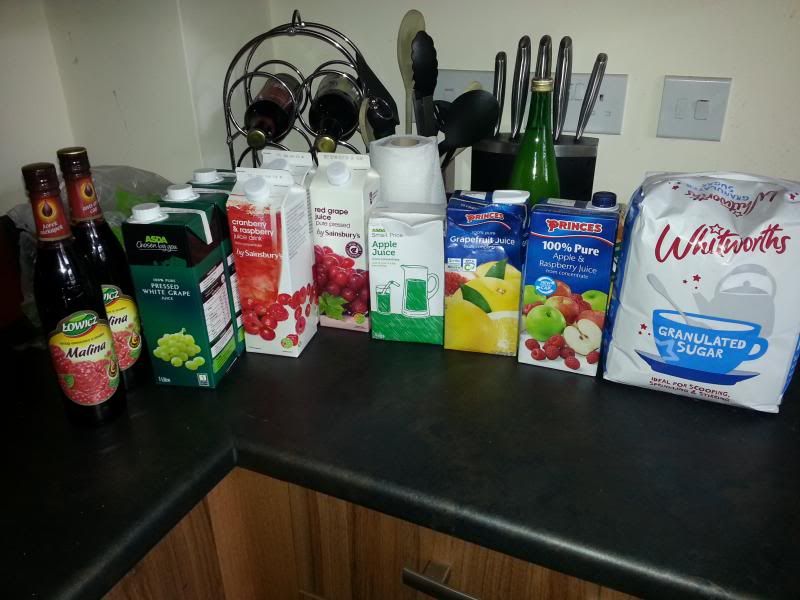 Dont think I have any specific recipes, just going to mix and match diffrent ones to see what I end up with. If anyone has any reccomendations let me know,
If I get time im going to pop to sainsburys for more apple juice as I want to do a blackberry turbocider but we shall see how I get on with the wine first. Going to do the garden then crack on!